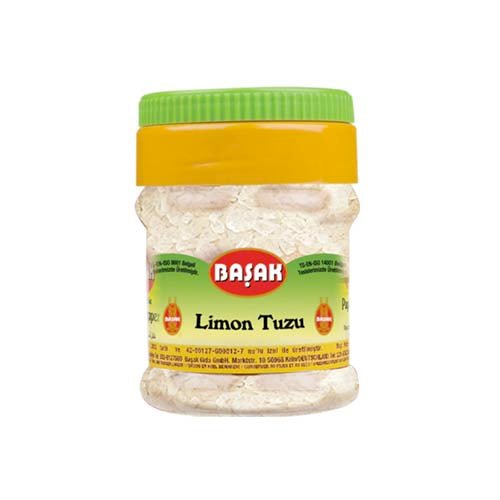 BASAK LIMON TUZU 150GR
Original price
$2.79
-
Original price
$2.79
BASAK LIMON TUZU 150GR
This 150-gram package of Limon Tuzu, also known as lemon salt, is a versatile seasoning that will add a zesty and tangy flavor to any dish. It's made with high-quality sea salt and natural lemon zest, which are combined to create a flavorful and aromatic seasoning.
With Basak's commitment to quality and freshness, you can be sure that you're getting the best possible product. This Limon Tuzu is carefully crafted and packaged to ensure maximum freshness and potency, so you can enjoy its tangy and zesty flavor in every dish.
Limon Tuzu is a popular seasoning in Turkish and Mediterranean cuisines, used to add a bright and citrusy flavor to fish, chicken, vegetables, and salads. It's also a great substitute for regular salt, as it adds a unique and flavorful twist to any recipe.
Whether you're an experienced home cook or just starting to experiment with new flavors, Basak Limon Tuzu is a must-have seasoning in your kitchen. Its convenient size makes it easy to store and use whenever you need to add a burst of flavor to your dishes.
So why wait? Add a package of Basak Limon Tuzu to your pantry today and start enjoying the zesty and tangy flavor of this versatile seasoning in your favorite recipes!