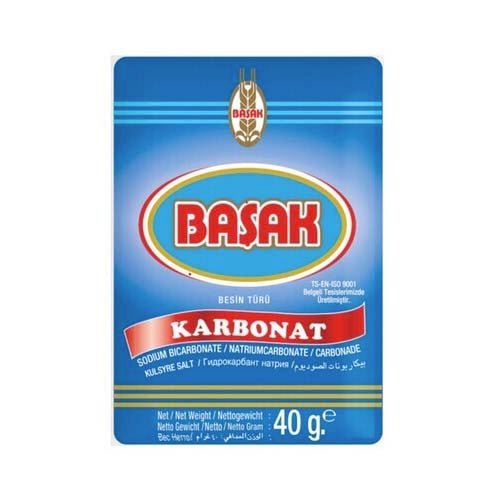 BASAK KARBONAT 40GR
Original price
$0.59
-
Original price
$0.59
BASAK KARBONAT 40GR
This 40-gram package of karbonat, also known as baking soda or sodium bicarbonate, is a must-have ingredient for any kitchen. It's a multi-purpose leavening agent that can be used in baking, cleaning, and even as a natural remedy.
With Basak's commitment to quality and freshness, you can be sure that you're getting the best possible product. This karbonat is carefully crafted and packaged to ensure maximum freshness and potency, so you can enjoy its versatile uses in every recipe or cleaning task.
In baking, karbonat is commonly used as a leavening agent to help baked goods rise and become fluffy. It's also used in cleaning as a gentle yet effective abrasive that can remove stubborn stains and dirt from surfaces. And as a natural remedy, karbonat can be used to soothe indigestion or heartburn.
Whether you're an experienced home baker, a cleaning enthusiast, or a health-conscious individual, Basak Karbonat is an essential ingredient that should not be missing from your pantry.
So why wait? Add a package of Basak Karbonat to your pantry today and discover its versatile uses in your kitchen and household tasks!