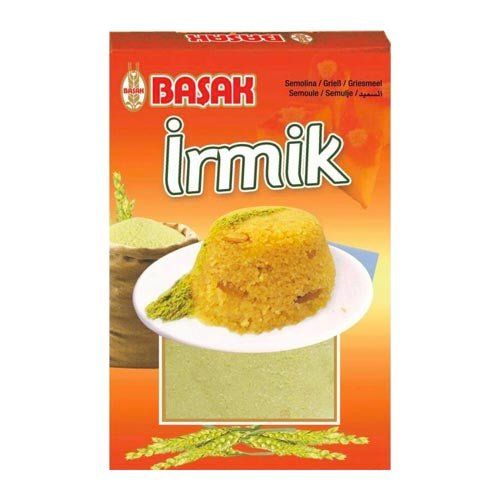 BASAK IRMIK HELVASI 400GR
Original price
$4.99
-
Original price
$4.99
BASAK IRMIK HELVASI 400GR
This 400-gram package of irmik helvasi is a classic Turkish dessert made from semolina, sugar, and butter. This sweet treat has a light and fluffy texture that melts in your mouth, leaving a deliciously sweet and nutty flavor.
With Basak's commitment to quality and freshness, you can be sure that you're getting the best possible flavor. This irmik helvasi is carefully crafted and packaged to ensure maximum freshness and potency, so you can enjoy the full flavor and texture in every bite.
What's more, irmik helvasi is a rich source of carbohydrates, making it an excellent source of energy for your body. Whether you're looking for a sweet snack, or a dessert to share with friends and family, Basak irmik helvasi is the perfect choice.
Whether you're an experienced home cook or just starting to explore new flavors, Basak irmik helvasi is a must-have in your pantry. Its convenient size makes it easy to store and use whenever you need a delicious and traditional dessert.
So why wait? Add a package of Basak irmik helvasi to your pantry today and start enjoying the traditional and delightful taste of this classic Turkish dessert!