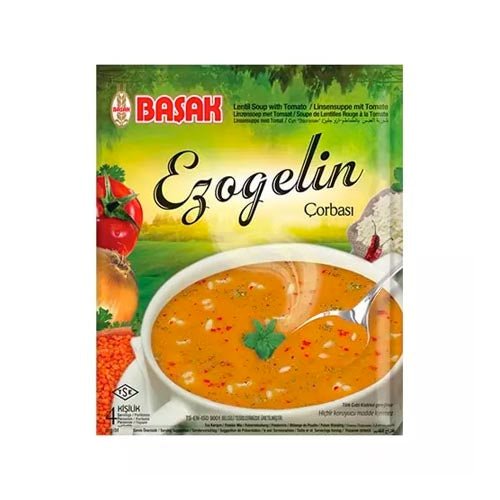 BASAK EZOGELIN SOUP 75GR
Original price
$0.99
-
Original price
$0.99
BASAK EZOGELIN SOUP 75GR
Looking for a delicious and easy-to-prepare soup that will satisfy your taste buds? Look no further than Basak Ezogelin Soup!
Made from a flavorful blend of red lentils, bulgur, and spices, this soup mix is perfect for anyone who loves hearty, comforting meals. Each 75-gram package contains enough soup mix to serve four people, making it a great option for family dinners or cozy nights in.
What's more, Basak Ezogelin Soup is incredibly easy to prepare. Simply add the soup mix to boiling water, simmer for a few minutes, and voila! You'll have a delicious and nutritious meal ready in no time.
Whether you're a busy parent looking for a quick meal solution or a foodie who loves to experiment with new flavors, Basak Ezogelin Soup is the perfect choice. So why wait? Add a package (or two) to your pantry today and start enjoying the delicious taste and convenience of this classic Turkish soup!