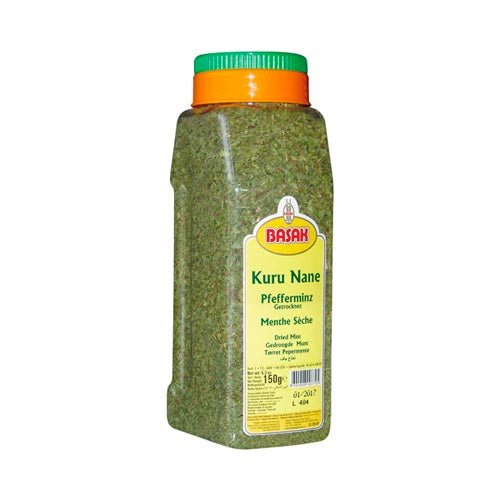 Basak Dried Mint 150gr
Original price
$4.99
-
Original price
$4.99
Basak Dried Mint 150gr
BASAK Dried Mint 150gr, a flavorful and aromatic herb that is a must-have in any kitchen! Our dried mint is made from the freshest mint leaves, carefully dried and packaged to preserve its natural aroma and flavor.
Our BASAK Dried Mint 150gr is perfect for a variety of dishes, from savory dishes like lamb and rice to sweet treats like ice cream and chocolate. Its minty and refreshing taste adds a burst of flavor to any dish, making it a versatile ingredient that can be used in many recipes.
With its convenient packaging, our BASAK Dried Mint 150gr is perfect for home cooks and professional chefs alike. It's easy to use and can be added to dishes during cooking or used as a garnish to enhance the visual appeal of your dishes.
Not only is our BASAK Dried Mint 150gr delicious, but it's also healthy. Mint is known for its health benefits, including aiding digestion and reducing inflammation, making it a great addition to a healthy diet.
At 150gr, our BASAK Dried Mint is the perfect size for all your cooking needs. Whether you're making a small batch of soup or a large pot of stew, our dried mint is sure to enhance the flavor and aroma of your dish.
So why wait? Order your BASAK Dried Mint 150gr today and experience the quality and flavor that only our dried mint can provide!