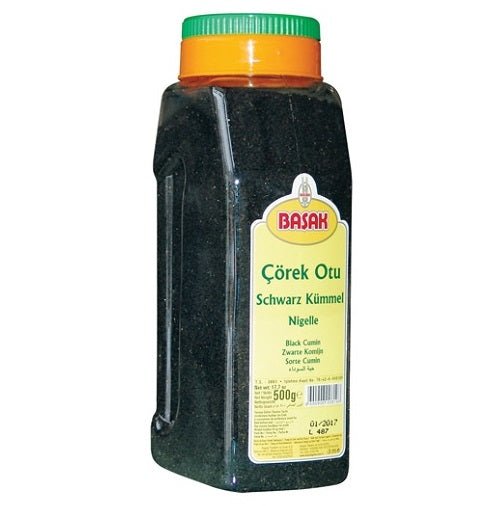 Basak Corek Otu 500gr
Original price
$8.29
-
Original price
$8.29
Basak Corek Otu 500gr
BASAK Corek Otu 500gr, the perfect addition to any spice rack! Also known as Nigella seeds or Black Cumin seeds, Corek Otu is a popular spice used in Middle Eastern and Indian cuisine.
Our BASAK Corek Otu 500gr is made with only the highest quality seeds, ensuring that you get the best flavor and aroma in every use. It's perfect for adding a unique and savory taste to your dishes, with a slightly bitter and peppery flavor.
With its convenient packaging, our BASAK Corek Otu 500gr is perfect for home cooks and professional chefs alike. It's easy to use, adding a delicious and distinct flavor to a variety of dishes, including bread, salads, and meat dishes.
Not only is our BASAK Corek Otu 500gr delicious, but it's also healthy. It's a natural source of antioxidants, vitamins, and minerals, making it a great addition to a healthy diet.
At 500gr, our BASAK Corek Otu is the perfect size for all your cooking needs. Whether you're making a small salad or a large roast, our Corek Otu is sure to enhance the flavor of your dish.
So why wait? Order your BASAK Corek Otu 500gr today and experience the quality and flavor that only our spice can provide!