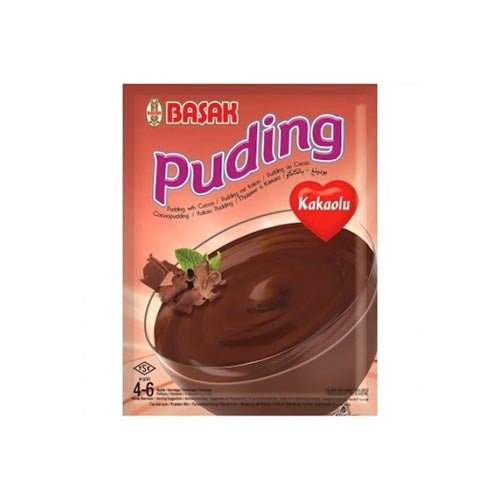 BASAK COCOA PUDDING 150GR
Original price
$1.79
-
Original price
$1.79
BASAK COCOA PUDDING 150GR
Looking for a delicious and easy-to-make dessert that will satisfy your chocolate cravings? Look no further than BASAK Cocoa Pudding 150GR! Made with high-quality cocoa powder and expertly crafted, this pudding is the perfect dessert for any occasion.
Our BASAK Cocoa Pudding 150GR is made with only the finest ingredients, including rich cocoa powder and high-quality milk. It's the perfect blend of sweet and chocolatey, with a smooth and creamy texture that's sure to please.
With its easy-to-use packaging, our BASAK Cocoa Pudding 150GR is perfect for home cooks and professional chefs alike. Simply add milk, mix, and chill for a delicious and satisfying dessert.
Not only is our BASAK Cocoa Pudding 150GR delicious, but it's also healthy. It's gluten-free and contains no artificial flavors or preservatives, making it a great choice for those with dietary restrictions.
At 150GR, our BASAK Cocoa Pudding is the perfect size for sharing with family and friends. Whether you're hosting a dinner party or just want to enjoy a tasty treat, our pudding is sure to impress.
So why wait? Order your BASAK Cocoa Pudding 150GR today and experience the quality and flavor that only our pudding can provide!