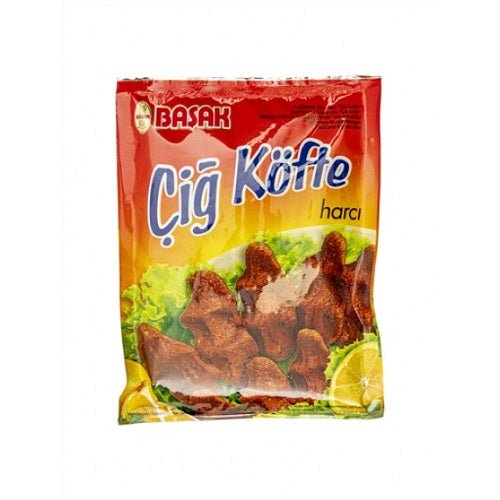 Basak Cig Kofte Harci 100gr
Original price
$2.39
-
Original price
$2.39
Basak Cig Kofte Harci 100gr
Looking for a high-quality spice blend that will add a kick of flavor to your favorite dishes? Look no further than Basak Cig Kofte Harci 100gr! Made from a delicious blend of herbs and spices, this seasoning mix is the perfect choice for anyone who loves bold and flavorful cuisine.
Our Basak Cig Kofte Harci 100gr is made with only the finest ingredients, ensuring that you get the best flavor and aroma possible. It's perfect for adding a delicious kick to traditional Turkish dishes like Cig Kofte, as well as other meats and vegetables.
With its convenient packaging, our Basak Cig Kofte Harci 100gr is perfect for home cooks and professional chefs alike. Simply sprinkle the desired amount onto your food to add a burst of flavor.
Not only is our Basak Cig Kofte Harci 100gr delicious, but it's also healthy. It's gluten-free and contains no artificial flavors or preservatives, making it a great choice for those with dietary restrictions.
At 100gr, our Basak Cig Kofte Harci is the perfect size for all your cooking needs. Whether you're making a small batch of Cig Kofte or a large roast, our seasoning mix is sure to enhance the flavor of your dish.
So why wait? Order your Basak Cig Kofte Harci 100gr today and experience the quality and flavor that only our spice blend can provide!