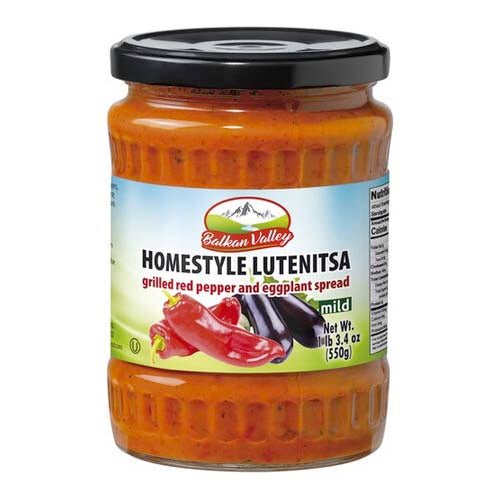 Balkan Valley Lutenitsa Mild 550gr
Sold out
Original price
$5.49
-
Original price
$5.49
Balkan Valley Lutenitsa Mild 550gr
Introducing Balkan Valley Lutenitsa Mild, a rich and flavorful vegetable spread that adds a unique twist to any meal. Made with fresh, ripe tomatoes, red peppers, and a blend of savory spices, this mild Lutenitsa is the perfect condiment to spice up your sandwiches, burgers, or wraps.
With no added preservatives or artificial flavors, Balkan Valley Lutenitsa Mild is a delicious and healthy way to add some excitement to your dishes. Packed with the goodness of natural vegetables, it offers a taste of the Balkans in every bite.
Whether you're a foodie looking for a new flavor experience or simply want to add some variety to your meals, Balkan Valley Lutenitsa Mild is the perfect choice. So, try it today and taste the authentic Balkan flavor that will leave you wanting more!