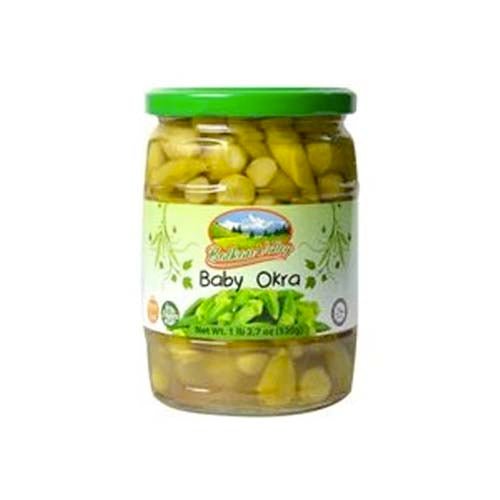 Balkan Valley Baby Okra 550gr
Original price
$5.99
-
Original price
$5.99
Balkan Valley Baby Okra 550gr
Balkan Valley Baby Okra is a delicious, tender vegetable that's perfect for any meal. This 550gr jar of baby okra is picked fresh and packed in a traditional Balkan recipe, giving it an authentic taste and aroma.
Made with all-natural ingredients and free from artificial preservatives and additives, Balkan Valley Baby Okra is a healthy and flavorful addition to your diet. It's a great source of dietary fiber, vitamins, and minerals, making it an excellent choice for anyone looking for a nutritious and tasty vegetable.
Balkan Valley Baby Okra is easy to prepare and can be enjoyed in a variety of ways. It's great as a side dish, added to stews or soups, or used in salads. You can also try it grilled, roasted, or pickled for a unique and flavorful twist.
With its delicate texture and delicious taste, Balkan Valley Baby Okra is a must-try for any food lover. It's a versatile and flavorful vegetable that will add a touch of Balkan cuisine to any meal.
So why not try Balkan Valley Baby Okra today and discover the delicious flavors of this traditional Balkan vegetable?