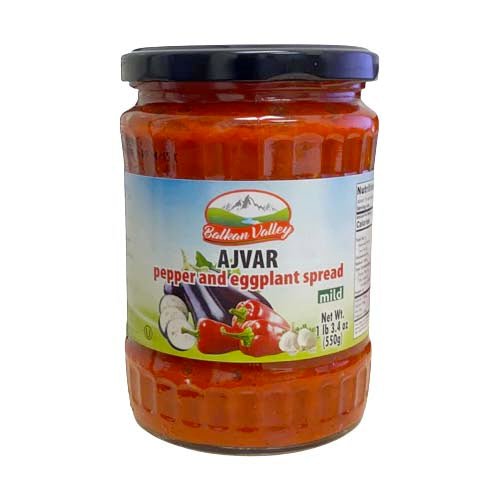 Balkan Valley Ajvar Mild 550gr
Original price
$4.29
-
Original price
$4.29
Balkan Valley Ajvar Mild 550gr
Balkan Valley Ajvar Mild is a delicious, savory spread made from roasted red peppers and eggplant. This 550gr jar of ajvar is the perfect addition to any meal and is sure to satisfy your taste buds.
Made with all-natural ingredients, Balkan Valley Ajvar Mild is free from artificial preservatives, additives, and gluten. It's a healthy and flavorful option for anyone looking to add some Balkan-inspired flavor to their meals.
This mild ajvar is perfect for those who prefer a less spicy taste. It's a versatile spread that can be used as a dip for veggies, pita bread, or crackers, or as a condiment for sandwiches, wraps, or grilled meats.
Balkan Valley Ajvar Mild is made with traditional Balkan recipes, giving it an authentic taste and aroma. It's a must-have for anyone who wants to try something new and explore the delicious flavors of the Balkan cuisine.
So whether you're a fan of mild or spicy spreads, Balkan Valley Ajvar Mild is a perfect choice to add some flavor to your meals. Try it today and experience the delicious taste of Balkan cuisine!