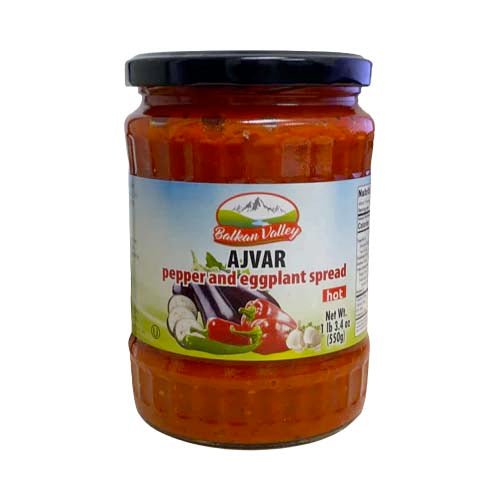 Balkan Valley Ajvar Hot 550gr
Original price
$4.29
-
Original price
$4.29
Balkan Valley Ajvar Hot 550gr
If you're a fan of spicy and flavorful spreads, you'll love Balkan Valley Ajvar Hot!
This 550gr jar of ajvar is made from high-quality red peppers and chili peppers, along with other natural ingredients like garlic and vinegar. It's a perfect condiment to add some heat to any meal.
Balkan Valley Ajvar Hot is made in small batches to ensure the highest quality and flavor. It's free from artificial preservatives, additives, and gluten, making it a healthy and delicious addition to your pantry.
This ajvar is perfect for adding some kick to your favorite sandwiches, wraps, or grilled meats. It's also a great dip for veggies, crackers, or pita bread.
Balkan Valley Ajvar Hot is made with traditional Balkan recipes, giving it an authentic taste and aroma. It's a must-have for anyone who loves spicy food and wants to try something new.
So why wait? Add some heat to your meals with Balkan Valley Ajvar Hot today!