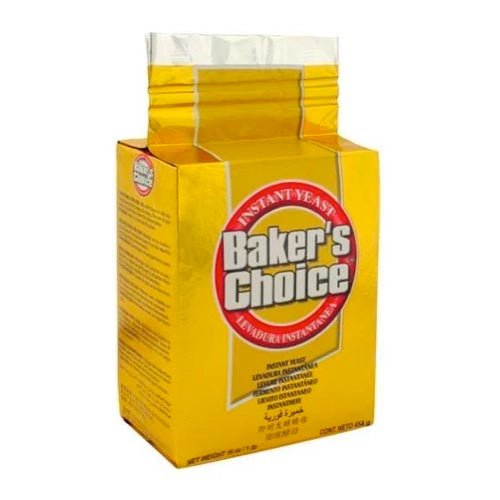 Baker's Choice Yeast 1lb
Original price
$5.49
-
Original price
$5.49
Baker's Choice Yeast 1lb
If you're looking for high-quality yeast for your baking needs, look no further than Baker's Choice Yeast!
This 1lb package of yeast is perfect for home bakers and professional chefs alike. It's a versatile ingredient that can be used in a wide variety of baked goods, including bread, rolls, pizza dough, and more.
Baker's Choice Yeast is made from all-natural ingredients and contains no artificial preservatives or additives. It's easy to use and provides consistent results every time.
This yeast is fast-acting, which means that it works quickly to help your dough rise. It's also highly stable, which means that it will maintain its potency even in high-heat environments.
In addition to its great performance, Baker's Choice Yeast is also a great value. With this 1lb package, you'll have plenty of yeast on hand for all of your baking needs.
Baker's Choice Yeast is perfect for anyone who loves to bake, from novice bakers to experienced chefs. Its all-natural ingredients and consistent performance make it a great choice for any recipe.
So why wait? Order your Baker's Choice Yeast today and start baking delicious, homemade bread, rolls, and more!