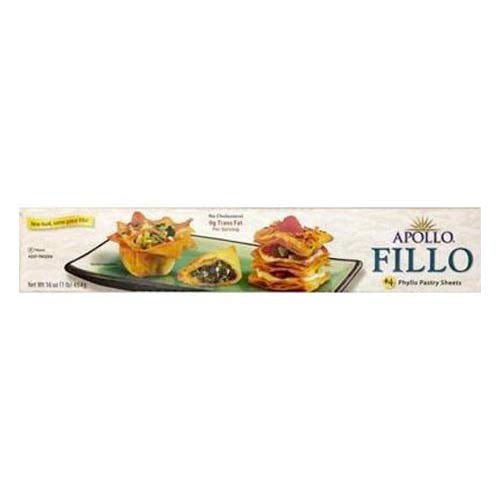 APOLLO FILLO #4
Original price
$4.99
-
Original price
$4.99
APOLLO FILLO #4
Looking for a versatile and delicious ingredient to add to your next culinary creation? Look no further than Apollo Fillo #4!
Made with high-quality, paper-thin layers of dough, this fillo is perfect for creating flaky and flavorful pastries, appetizers, and desserts. Its light and delicate texture makes it a great choice for both sweet and savory dishes.
But Apollo Fillo #4 isn't just delicious - it's also incredibly easy to work with. The thin layers of dough make it easy to shape and mold to your desired shape, and its forgiving nature means that even beginner bakers can create impressive dishes with ease.
Plus, with a generous amount of fillo in each package, you'll have plenty to experiment with and create a wide variety of dishes. So whether you're looking to create a delicious spanakopita or a sweet baklava, Apollo Fillo #4 has got you covered.
So why settle for less when you can indulge in the flaky, delicious goodness of Apollo Fillo #4? Order yours today and discover the endless culinary possibilities!