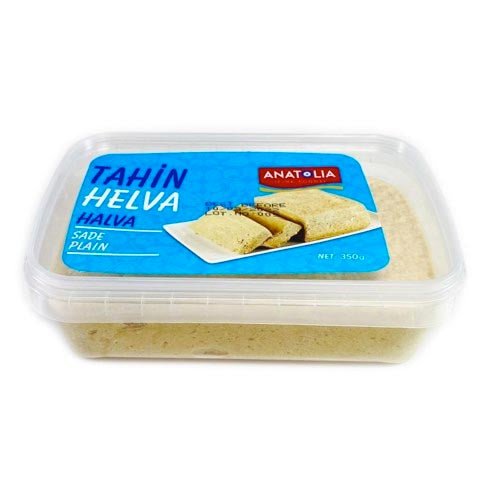 Anatolia Halva Plain 350g
Sold out
Original price
$3.59
-
Original price
$3.59
Anatolia Halva Plain 350g
Indulge in the delicious and traditional taste of Anatolia Halva Plain. Made from premium quality sesame seeds and sugar, this classic dessert is a delightful treat for any occasion. The smooth and creamy texture of the halva makes it a perfect addition to any dessert platter or as a sweet snack on its own.
This 350-gram package of Anatolia Halva Plain is perfect for sharing with your family and friends. Each bite will take you on a flavorful journey through the rich history of Turkish cuisine.
Not only is Anatolia Halva Plain a delicious dessert, it's also a nutritious one. Sesame seeds are a good source of healthy fats, protein, and minerals such as iron, magnesium, and calcium. This makes halva a perfect sweet treat for those who are health-conscious and looking for a natural and nutritious dessert option.
Enjoy Anatolia Halva Plain as a dessert, snack or pair it with your favorite hot beverage for a comforting treat. It's also a great addition to cheese plates or charcuterie boards. With its irresistible taste and health benefits, Anatolia Halva Plain is sure to become a household favorite.