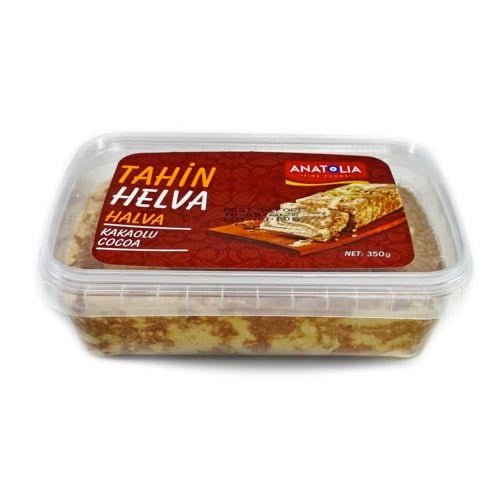 Anatolia Cocoa Halva 350gr
Sold out
Original price
$3.79
-
Original price
$3.79
Anatolia Cocoa Halva 350gr
Indulge in the irresistible flavor of Anatolia Cocoa Halva! Made from the finest quality ingredients, this sweet treat is a delicious blend of tahini, sugar, and cocoa powder. It's a perfect balance of sweet and savory, with a smooth and creamy texture that melts in your mouth. This 350-gram package is perfect for sharing with family and friends or indulging in on your own.
Not only is Anatolia Cocoa Halva a delicious snack, it's also a healthy one. Tahini, a key ingredient in halva, is a good source of healthy fats, protein, and minerals such as iron and magnesium. Additionally, cocoa powder is known for its high levels of antioxidants and potential health benefits.
Enjoy Anatolia Cocoa Halva as a snack or dessert, or pair it with your favorite hot beverage for a comforting treat. It's also a great addition to cheese plates or charcuterie boards. With its irresistible taste and health benefits, Anatolia Cocoa Halva is sure to become a household favorite.