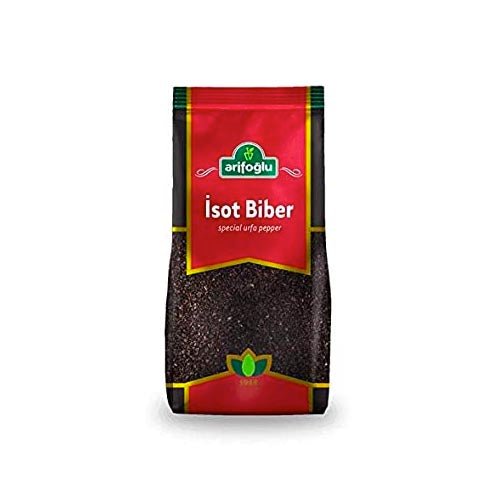 A.Oglu Isot 500gr
Sold out
Original price
$7.49
-
Original price
$7.49
Arifoglu Isot 500gr is a delicious and aromatic spice that's essential to Turkish cuisine. This unique spice is made from dried and crushed Turkish peppers, giving it a deep, smoky flavor with a touch of heat.
Each 500gr package of Arifoglu Isot is made with the highest quality peppers, ensuring a pure and authentic taste that's free from artificial colors, flavors, and preservatives. The deep red color and bold flavor of Isot make it perfect for use in a variety of dishes, including stews, soups, marinades, and more.
In addition to its culinary uses, Isot is also believed to have a variety of health benefits. It's a natural anti-inflammatory and antioxidant, making it a great choice for anyone looking to improve their overall health and wellbeing.
Overall, Arifoglu Isot 500gr is a must-have for any home cook or professional chef looking to add a unique and flavorful spice to their dishes. Its high-quality ingredients, delicious taste, and health benefits make it a versatile spice that can be used in a variety of ways.