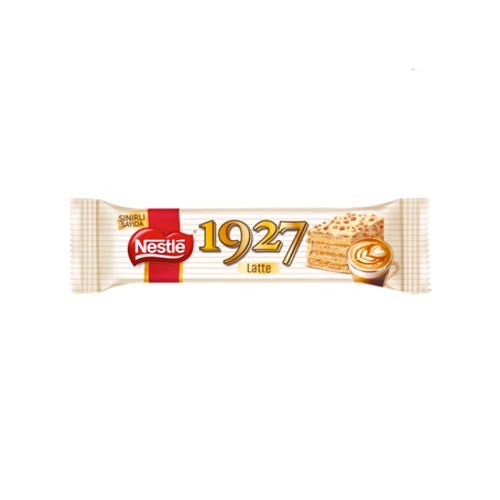 1927 Latte Wafer 32gr
Sold out
Original price
$0.69
-
Original price
$0.69
The 1927 Latte Wafer 32gr is a delightful snack for coffee lovers. It's made with crispy wafer layers and filled with a smooth and creamy latte filling. The combination of coffee and wafer creates a delicious and satisfying crunch that is perfect for snacking on the go.
This snack is perfect for a mid-day snack or as a sweet treat after dinner. The 32gr size is convenient for packing in a lunchbox or keeping in your purse or backpack for a quick and satisfying snack anytime, anywhere.
The 1927 Latte Wafer is made with high-quality ingredients, ensuring that each bite is of the highest quality. The latte filling is made with premium coffee beans and the wafer layers are crispy and light.
Overall, the 1927 Latte Wafer 32gr by Nestle is a delicious and satisfying snack that is perfect for anyone who loves coffee and wafer. It's a great option for those who enjoy a bit of indulgence without compromising on taste or quality.