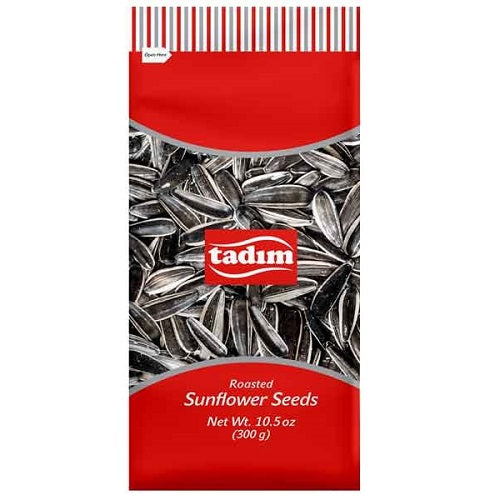 Tadim Sunflower Seeds 300gr
Sold out
Original price
$4.29
-
Original price
$4.29
Tadim Sunflower Seeds 300gr
Enjoy a crunchy and delicious snack with Tadim Sunflower Seeds, now available in a 300g pack. Our sunflower seeds are carefully selected and roasted to perfection, making them a tasty and healthy option for any time of day.
Tadim Sunflower Seeds are a natural source of protein, healthy fats, and essential minerals, making them a nutritious snack for anyone. They are also free from artificial preservatives and additives, so you can feel good about what you're snacking on.
Sunflower seeds are known for their numerous health benefits, such as promoting heart health, aiding in weight loss, and improving digestion. They are also a great source of energy, making them the perfect snack for those who lead an active lifestyle.
Our Tadim Sunflower Seeds are perfect for on-the-go snacking, as well as for adding to salads, soups, and other recipes. With their delicious taste and crunchy texture, they're sure to satisfy your cravings and keep you feeling full and energized.
Order your Tadim Sunflower Seeds today and experience the natural goodness and quality that Tadim is known for.