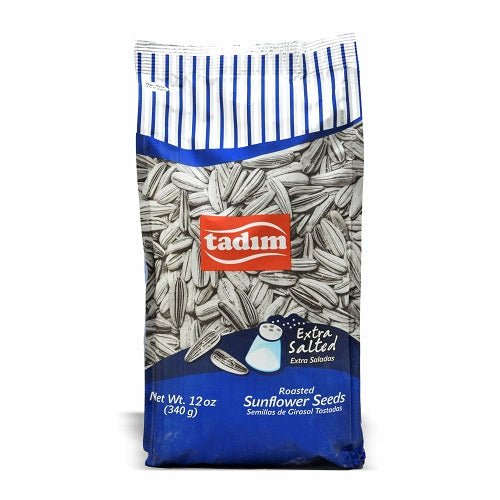 Tadim Ex. Salted Sun. Seeds 340
Sold out
Original price
$4.29
-
Original price
$4.29
Satisfy your cravings for a healthy and delicious snack with Tadim Ex. Salted Sunflower Seeds in a convenient 340gr package. Our sunflower seeds are roasted to perfection and salted to bring out their natural flavor, making them a perfect snack for any occasion.
Our Tadim Ex. Salted Sunflower Seeds are made with only the highest quality ingredients, ensuring that you're getting a healthy and nutritious snack. They are also free from artificial preservatives and additives, making them a great choice for those with dietary restrictions.
Sunflower seeds are a rich source of nutrients, including protein, healthy fats, and essential minerals. They are also known to have numerous health benefits, including promoting heart health, aiding in weight loss, and improving digestion.
So whether you're looking for a quick and easy snack to satisfy your hunger, or a healthy addition to your daily diet, our Tadim Ex. Salted Sunflower Seeds are the perfect choice. Order now and experience the delicious taste and quality of Tadim Ex. Sunflower Seeds!