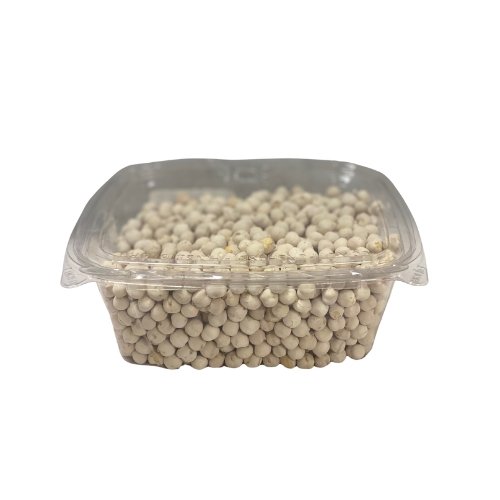 Rstd White Chickpeas 16oz
Original price
$4.99
-
Original price
$4.99
Rstd White Chickpeas are a premium quality legume that is perfect for those who are looking for a delicious and healthy meal. Our chickpeas are carefully selected, roasted, and packed to ensure that they retain their freshness and flavor.
Our White Chickpeas are a rich source of protein, fiber, and other essential nutrients that are important for maintaining a healthy diet. They are also low in fat and calories, making them an ideal choice for those who are watching their weight.
Rstd White Chickpeas are easy to prepare and can be used in a variety of dishes. You can add them to salads, soups, stews, curries, and more. They are a versatile ingredient that will enhance the flavor of any meal.
We take great pride in the quality of our products, and Rstd White Chickpeas are no exception. Our chickpeas are carefully roasted to bring out their natural nutty flavor and texture. They are then packed in a convenient 16oz package, making them easy to store and use.
So, if you're looking for a delicious and nutritious legume that's easy to prepare, try Rstd White Chickpeas today. You won't be disappointed!