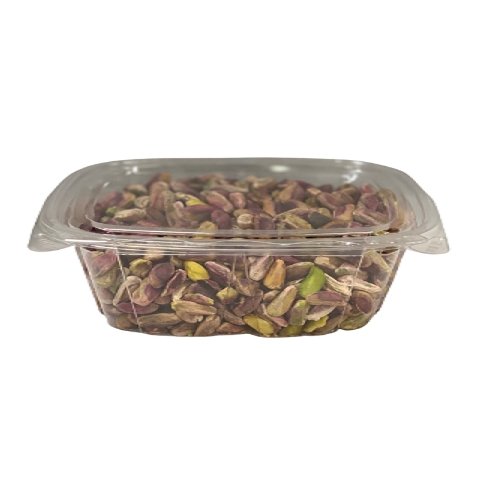 Raw Tur. Pist Kernl 1lb
Original price
$24.99
-
Original price
$24.99
Raw Tur. Pist Kernl 1lb is a premium quality pack of pistachio kernels that is perfect for those who love to snack on pistachios or add them to their favorite recipes. Our pistachio kernels are carefully sourced from the finest quality pistachios and are packaged to retain their freshness and flavor.
Pistachio kernels are a rich source of protein, fiber, healthy fats, and various other essential nutrients. They are also loaded with antioxidants and other beneficial compounds that can help promote heart health, lower cholesterol levels, and support overall wellbeing.
Raw Tur. Pist Kernl 1lb is perfect for snacking on its own or as a delicious topping for salads, yogurt, and smoothie bowls. It can also be used as an ingredient in baking and cooking, adding a delicious and nutritious twist to your favorite recipes.
This 1lb pack of Raw Tur. Pist Kernl is convenient and easy to use. Simply store it in a cool, dry place and enjoy it whenever you need a quick and nutritious snack or ingredient. It is also a great option for those with gluten sensitivities or following a vegan or vegetarian diet.
At Raw Tur, we are committed to providing our customers with the highest quality products at affordable prices. Our pistachio kernels are no exception. We take great care to ensure that each pack of pistachio kernels is made with the finest quality ingredients and packaged with care, so you can enjoy the delicious taste and nutritional benefits of our pistachio kernels with every use.
So why wait? Add Raw Tur. Pist Kernl 1lb to your cart today and experience the delicious and nutritious flavor of this amazing product.