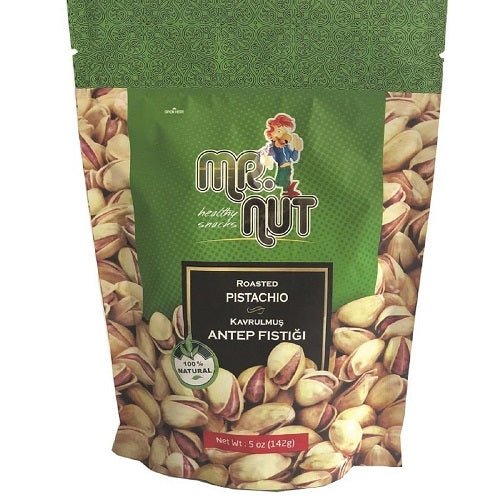 Mr. Nut Rstd Pistachios 5oz
Original price
$6.49
-
Original price
$6.49
Mr. Nut Rstd Pistachios 5oz
Looking for a delicious and healthy snack? Look no further than Mr. Nut Rstd Pistachios 5oz! These roasted pistachios are a great source of protein and fiber, making them a smart choice for anyone looking to maintain a healthy diet.
Each 5oz bag of Mr. Nut Rstd Pistachios is carefully roasted to perfection, bringing out the rich, nutty flavor of these tasty treats. With no added preservatives or artificial flavors, you can feel good about indulging in a snack that is both delicious and nutritious.
Perfect for on-the-go snacking, Mr. Nut Rstd Pistachios are a great option for busy individuals who need a quick and satisfying pick-me-up. They also make a great addition to salads, trail mix, and other recipes.
So why wait? Treat yourself to the delicious taste and health benefits of Mr. Nut Rstd Pistachios 5oz today!