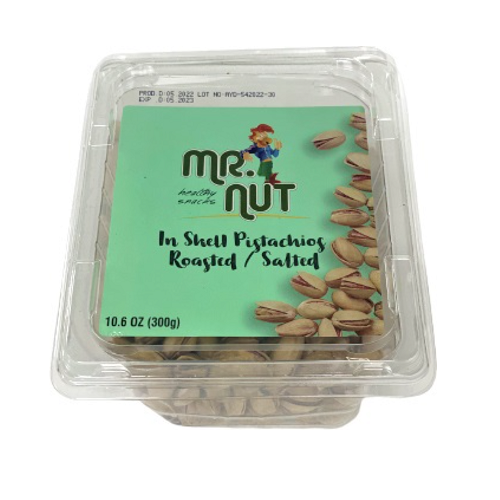 Mr. Nut Roasted Pistachio 300gr
Sold out
Original price
$8.79
-
Original price
$8.79
Mr. Nut Roasted Pistachio 300gr
Indulge in the irresistible taste of Mr. Nut Roasted Pistachios! These premium quality pistachios are carefully roasted to perfection, delivering a crunchy and delicious snack that's packed with essential nutrients and vitamins.
With its convenient 300gr size, Mr. Nut Roasted Pistachio is perfect for snacking, sharing with friends, or adding to your favorite recipes. These nuts are rich in protein, healthy fats, and fiber, making them a great addition to a healthy and balanced diet.
Mr. Nut Roasted Pistachios are perfect for any time of day - enjoy them as a quick and easy snack on the go, or add them to your favorite dishes for a delicious and healthy twist. Plus, with their satisfying crunch and naturally sweet taste, they're a perfect choice for anyone looking for a nutritious and flavorful snack.
So what are you waiting for? Treat yourself to the delicious taste and nutritional benefits of Mr. Nut Roasted Pistachios today!