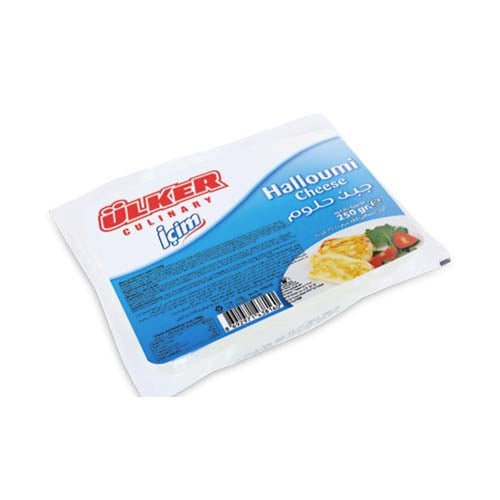 ULKER ICIM HELLIM CHEESE 250
Original price
$5.09
-
Original price
$5.09
ULKER ICIM HELLIM CHEESE 250
Ulker Icim Hellim Cheese is a delicious and savory cheese that is perfect for adding flavor to any dish. Made from high-quality milk, this cheese has a rich and creamy texture that makes it a versatile ingredient for cooking, baking, and snacking. Each package contains 250 grams of cheese, which is perfect for families and entertaining guests.
This cheese is made with a traditional recipe and has a unique taste that is loved by cheese enthusiasts worldwide. It can be enjoyed in a variety of ways, such as on sandwiches, in salads, or as a topping for pizzas. The cheese is also perfect for grilling and frying, adding a crispy and savory texture to your favorite dishes.
Ulker Icim Hellim Cheese is a great source of protein and calcium, making it a nutritious addition to your diet. It is also gluten-free and has no added preservatives, making it a healthier alternative to other cheese products.
Indulge in the delicious taste and creamy texture of Ulker Icim Hellim Cheese and elevate your dishes to new heights!