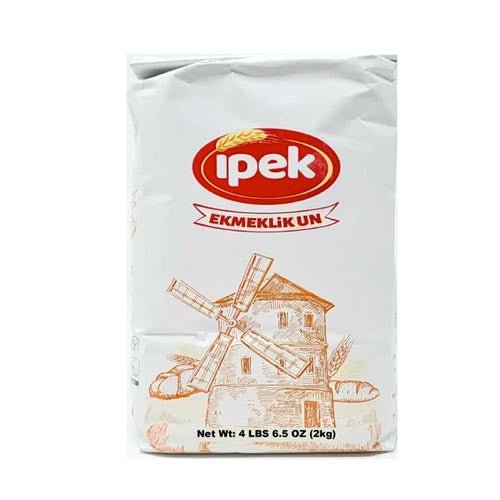 Ipek Wheat Flour 2kg
Original price
$4.99
-
Original price
$4.99
Ipek Wheat Flour 2kg
Looking for a high-quality and versatile flour that will last you longer? Look no further than Ipek Wheat Flour! Our 2kg pack of premium wheat flour is the perfect choice for those who love to bake and cook regularly.
Made with the finest wheat and a time-honored recipe, our Wheat Flour is perfect for baking bread, cakes, pastries, and more. With its fine texture and high protein content, it's the ideal choice for achieving a perfect rise and texture in your baked goods.
Not only is Ipek Wheat Flour perfect for baking, it's also great for use in sauces, gravies, and other savory dishes. With its neutral flavor and versatile texture, it's a must-have ingredient in any kitchen.
And with our larger 2kg pack, you'll have plenty of flour to experiment with and create your favorite recipes for a longer time.
So why wait? Add Ipek Wheat Flour to your pantry today and experience the quality and versatility of Turkish cuisine. With our SEO-friendly product description, you can easily find us online and start creating delicious dishes with our Wheat Flour.