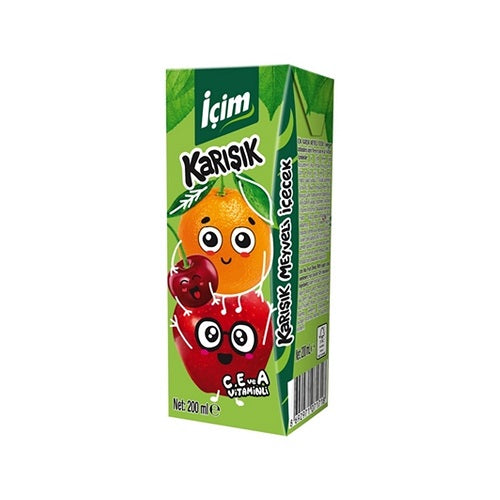 Icim Mix Juice 200ml
Original price
$0.79
-
Original price
$0.79
Icim Mix Juice 200ml
Looking for a tasty and nutritious drink to enjoy on the go? Look no further than Ulker's Icim Mix Juice 200ml! This refreshing beverage is made from a blend of the freshest fruits, providing a delicious burst of flavor with every sip.
Packaged in a convenient 200ml container, Ulker's Icim Mix Juice is perfect for anyone on the move. Take it with you to work, school, or the gym for a quick and easy way to stay hydrated and refreshed.
Not only does Ulker's Icim Mix Juice taste great, but it's also packed with vitamins and nutrients to help fuel your body throughout the day. And with its compact size, it's easy to fit into any bag or purse for a quick and healthy snack anytime, anywhere.
So why wait? Treat yourself to the delicious taste and health benefits of Ulker's Icim Mix Juice 200ml today!