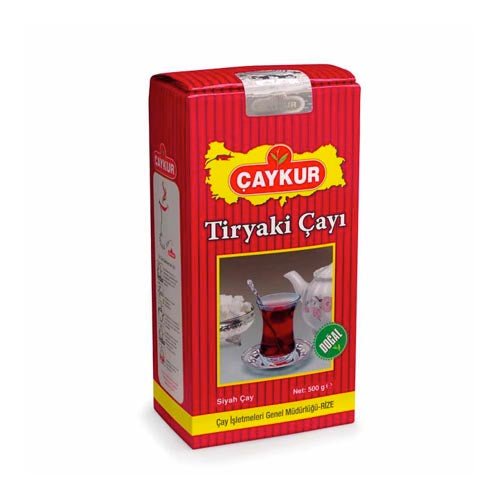 CAYKUR TIRYAKI TEA 500GR
Original price
$5.89
-
Original price
$5.89
CAYKUR TIRYAKI TEA 500GR
Introducing Caykur Tiryaki Tea 500g, a premium quality black tea that's perfect for those who appreciate a rich and flavorful cup of tea. Sourced from the lush tea gardens of Turkey, this tea is made from the finest tea leaves, carefully selected and processed to ensure a high-quality product that's bursting with flavor.
Caykur Tiryaki Tea 500g boasts a unique and robust flavor profile, perfect for tea lovers who crave a full-bodied taste. Each package contains 500 grams of tea, providing you with plenty of tea to last you for weeks.
This versatile tea can be brewed to your preferred strength, making it perfect for any time of day. Whether you prefer a strong cup in the morning or a mild one in the evening, Caykur Tiryaki Tea 500g offers a rich and satisfying taste.
Caykur Tiryaki Tea 500g is also packed with antioxidants, making it a healthy and nutritious beverage choice. It is packaged in a resealable bag to ensure freshness and taste for a long time.
Indulge in the rich and distinctive taste of Caykur Tiryaki Tea 500g and experience the true essence of Turkish tea. Don't wait any longer, order now and enjoy a cup of this delicious tea anytime you want!