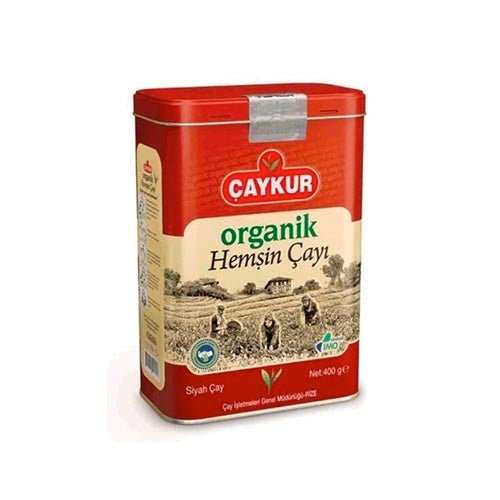 CAYKUR ORG. HEMSIN TEA CAN 400g
Original price
$9.99
-
Original price
$9.99
CAYKUR ORG. HEMSIN TEA CAN 400g
Experience the pure and authentic taste of Caykur Org. Hemsin Tea Can 400g, a premium quality organic tea that's perfect for tea lovers who demand only the best. Made from the finest organic tea leaves, this tea offers a unique flavor and aroma that's hard to resist.
The tea is carefully packaged in a convenient can, ensuring that it stays fresh for longer periods of time. Each can contains 400 grams of tea, providing you with a generous supply that's perfect for enjoying with friends and family. Whether you're hosting a tea party or just relaxing with a warm cup of tea, this tea is sure to impress.
Caykur Org. Hemsin Tea Can 400g is also rich in antioxidants, making it a healthy and delicious beverage choice. This tea is carefully crafted to preserve its natural oils and nutrients, ensuring that every cup is both flavorful and nutritious.
This tea is perfect for any time of day, whether you're starting your morning or winding down in the evening. You can brew it strong or mild, depending on your preference, and add your favorite spices and flavors for a personalized touch.
This tea is also organic, meaning that it's free from harmful chemicals and pesticides, making it a healthy and environmentally friendly choice.
So why wait? Treat yourself to the pure, authentic flavor of Caykur Org. Hemsin Tea Can 400g and experience the true essence of a perfect cup of tea. Order now and enjoy the finest quality organic tea at your convenience!