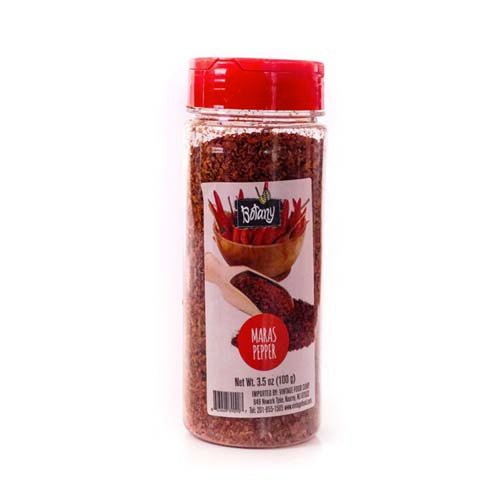 Botany Maras Pepper 100gr
Original price
$2.59
-
Original price
$2.59
Botany Maras Pepper 100gr
If you're looking for a high-quality, flavorful spice to add to your kitchen, look no further than Botany Maras Pepper. Sourced from the finest farms in Turkey, our Maras Pepper is carefully grown, harvested, and processed to ensure that it maintains its bold, rich flavor.
Botany Maras Pepper is a versatile spice that can be used in a variety of dishes. Its unique flavor profile combines heat and sweetness, making it a popular ingredient in marinades, rubs, and sauces. It is also an essential component of many traditional Turkish recipes, including kebabs, stews, and soups.
At Botany, we are committed to providing our customers with the highest quality spices. Our Maras Pepper is 100% natural and free of preservatives, colors, and artificial flavors. We use a unique sourcing process to ensure that each batch of Botany Maras Pepper is packed with flavor and aroma.
Our 100g package of Botany Maras Pepper is perfect for home cooks who use this versatile spice frequently. With such a convenient package size, you'll always have Maras Pepper when you need it. So whether you're a professional chef or a home cook, Botany Maras Pepper is the perfect choice to add bold, rich flavor to your dishes. Order your package today and experience the authentic taste of Turkish Maras Pepper!