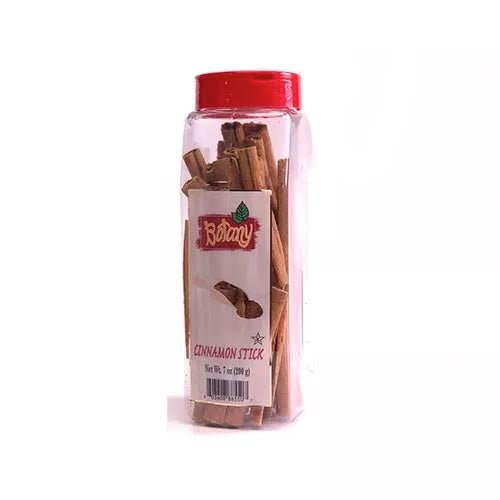 Botany Cinnamon Sticks 200gr
Original price
$8.49
-
Original price
$8.49
Botany Cinnamon Sticks 200gr
Introducing Botany Cinnamon Sticks, a premium quality spice that is perfect for adding warmth and depth to your favorite dishes. Our cinnamon sticks are sourced from high-quality cinnamon bark and carefully prepared, ensuring a rich and aromatic spice that will elevate your culinary creations.
Botany Cinnamon Sticks are incredibly versatile and can be used in a wide range of dishes, from savory to sweet. They are commonly used in baked goods, stews, curries, and hot beverages like tea and cider.
At Botany, we take pride in our commitment to quality and authenticity. Our Cinnamon Sticks are 100% natural, with no added preservatives, colors or flavors. Our unique sourcing process ensures that each packet of Botany Cinnamon Sticks is packed with flavor and aroma, making it a must-have spice for any kitchen.
Whether you're a professional chef or a home cook, Botany Cinnamon Sticks are a perfect addition to your spice collection. Add them to your favorite recipes for a flavorful and aromatic twist. Order your packet of Botany Cinnamon Sticks today and discover the delicious possibilities of this versatile spice.