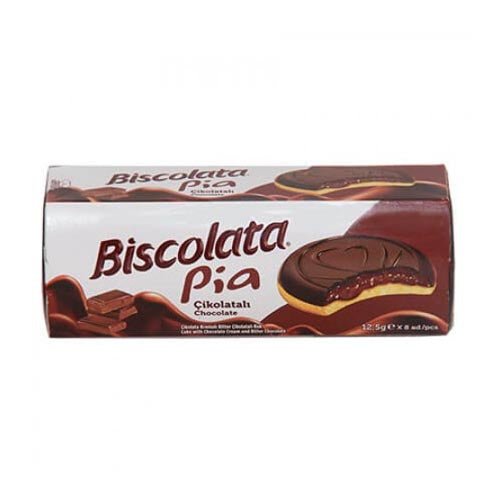 Biscolata Pia Choco 100gr
Original price
$1.99
-
Original price
$1.99
Biscolata Pia Choco 100gr
Looking for a delicious and indulgent chocolate treat? Look no further than Biscolata Pia Choco 100gr! Our chocolate snack is made with the finest quality ingredients, including rich chocolate and crispy biscuits, for a truly irresistible taste.
Our chocolate snack is perfect for satisfying your sweet tooth, whether you're at home, at work, or on-the-go. The convenient 100gr size allows you to enjoy a satisfying chocolate treat anytime, anywhere.
At Biscolata, we take pride in using only the highest quality ingredients in our chocolate snacks. Our recipe is based on a traditional Turkish recipe that has been perfected over time, ensuring a rich and decadent flavor.
Our chocolate snack is also a healthy option, as it is free from artificial colors, flavors, and preservatives. Plus, the crispy biscuits provide a satisfying crunch, making it a satisfying and indulgent snack that you can feel good about.
So whether you're a chocolate lover or simply looking for a tasty and satisfying snack, Biscolata Pia Choco 100gr is the perfect choice. Order yours today and experience the delicious taste of our premium chocolate snack!