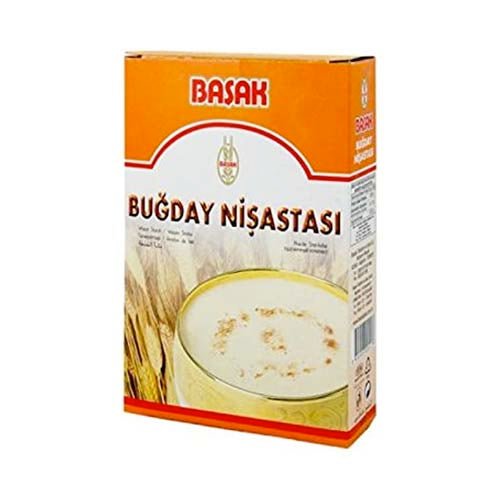 BASAK WHEAT STARCH 200GR
Original price
$2.79
-
Original price
$2.79
BASAK WHEAT STARCH  200GR
BASAK WHEAT STARCH 200GR is a high-quality, gluten-free wheat starch that is perfect for adding a thickening agent to your dishes. Made from premium quality wheat, this starch is carefully processed to ensure a pure and consistent product that will help you achieve the perfect texture in your recipes.
This versatile wheat starch is easy to use and perfect for both sweet and savory dishes. Use it to thicken your soups, sauces, and gravies, or to create your own homemade puddings and custards. It can also be used as a binding agent in meatballs, burgers, and other meat-based dishes.
With its fine texture and neutral flavor, BASAK WHEAT STARCH 200GR is a great addition to any pantry. Its long shelf life and convenient packaging make it an ideal choice for busy households, as well as professional chefs and bakers.
Whether you're a home cook or a professional chef, BASAK WHEAT STARCH 200GR is a must-have ingredient for creating perfectly thickened and textured dishes. So why wait? Order your package today and take your cooking to the next level!