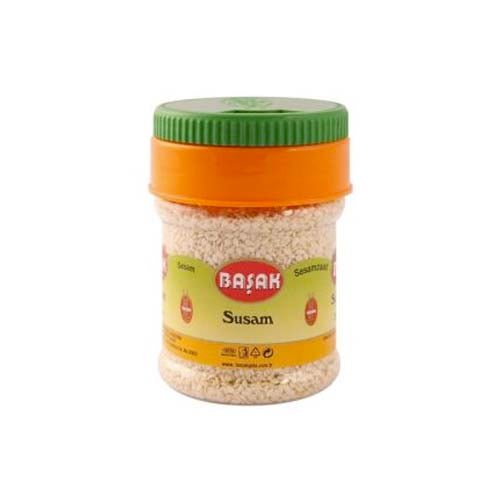 BASAK SESAME SEEDS 100GR
Original price
$2.99
-
Original price
$2.99
BASAK SESAME SEEDS 100GR
This 100-gram package of high-quality sesame seeds is a versatile ingredient that can be used in a wide range of recipes. The seeds are carefully selected and roasted to bring out their nutty and aromatic flavor, and are packaged to ensure maximum freshness and flavor.
Basak Sesame Seeds are a great source of healthy fats, protein, and fiber, making them a nutritious addition to your diet. They can be sprinkled over salads, stir-fries, and roasted vegetables for added texture and flavor, or used as a topping for breads and pastries.
With Basak's commitment to quality and freshness, you can be sure that you're getting the best possible product. This Sesame Seeds package is carefully crafted and packaged to ensure maximum freshness and flavor, so you can enjoy its delicious taste in every dish.
This package contains 100 grams of Sesame Seeds, making it a convenient and affordable way to enjoy the health benefits and delicious flavor of this versatile ingredient. Whether you're a professional chef or a home cook, Basak Sesame Seeds is the perfect choice for enhancing the flavor and nutrition of your dishes.
So why wait? Add a package of Basak Sesame Seeds to your pantry today and elevate the taste and nutritional value of your favorite recipes!