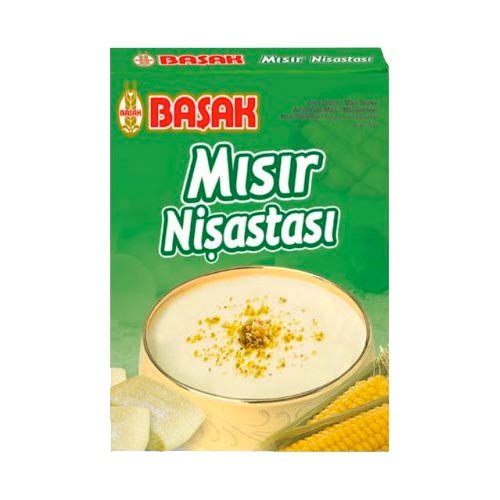 BASAK CORN STARCH 200GR
Original price
$1.99
-
Original price
$1.99
BASAK CORN STARCH 200GR
BASAK Corn Starch 200GR, a versatile and essential ingredient for any kitchen! Made from finely ground corn, this starch is perfect for thickening sauces, gravies, and soups.
Our BASAK Corn Starch 200GR is made with only the finest quality corn, ensuring that you get the best texture and consistency in every use. It's gluten-free, making it a great choice for those with gluten sensitivities or those following a gluten-free diet.
With its convenient packaging, our BASAK Corn Starch 200GR is perfect for home cooks and professional chefs alike. It's easy to use and can be used to thicken a variety of dishes, including custards, puddings, and pie fillings.
Not only is our BASAK Corn Starch 200GR effective as a thickening agent, but it's also healthy. It's a natural source of energy and essential nutrients, making it a great addition to a healthy diet.
At 200GR, our BASAK Corn Starch is the perfect size for all your cooking needs. Whether you're making a small batch of gravy or a large pot of soup, our corn starch is sure to enhance the texture and consistency of your dish.
So why wait? Order your BASAK Corn Starch 200GR today and experience the quality and texture that only our corn starch can provide!