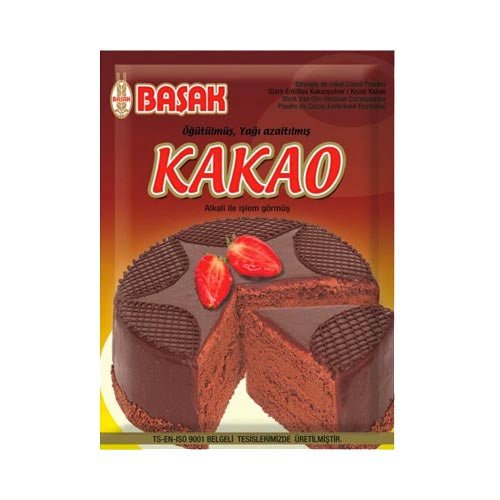 BASAK COCOA 100GR
Original price
$2.99
-
Original price
$2.99
BASAK COCOA  100GR
Indulge in the rich and delicious flavor of BASAK Cocoa 100GR! Made with high-quality cocoa powder, this product is perfect for creating a variety of desserts and beverages that are sure to satisfy your chocolate cravings.
Our BASAK Cocoa 100GR is made with only the finest cocoa beans, ensuring that you get the best quality product possible. The cocoa powder is unsweetened and non-alkalized, making it perfect for baking and cooking.
With its convenient packaging, our BASAK Cocoa 100GR is perfect for home cooks and professional chefs alike. It's easy to measure and use, making it a great choice for creating a variety of chocolatey treats, from cakes and brownies to hot chocolate and chocolate milk.
Not only is our BASAK Cocoa 100GR delicious, but it's also healthy. It's a natural source of antioxidants, flavonoids, and other beneficial compounds that promote good health.
At 100GR, our BASAK Cocoa is the perfect size for all your cooking and baking needs. Whether you're making a small batch of cookies or a large cake, our cocoa powder is sure to enhance the flavor of your dish.
So why wait? Order your BASAK Cocoa 100GR today and experience the quality and flavor that only our cocoa powder can provide!