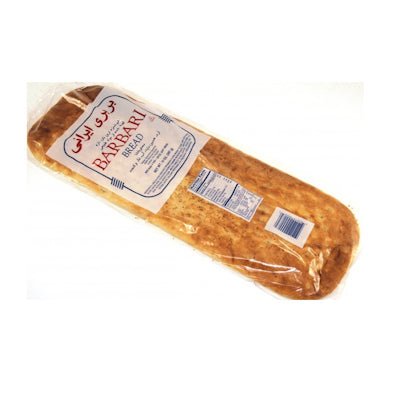 Barbari Bread 16oz
Original price
$4.39
-
Original price
$4.39
Looking for a delicious and hearty bread that will satisfy your cravings? Look no further than our Barbari Bread 16oz! Made from high-quality ingredients and baked to perfection, this bread is the perfect addition to any meal.
Crafted using traditional techniques, our Barbari Bread is a staple in Persian cuisine and is loved by food enthusiasts around the world. With its crispy exterior and soft, chewy interior, it's the perfect choice for dipping in hummus or enjoying with your favorite sandwich filling.
Our Barbari Bread is made with only the finest ingredients, including high-quality flour, yeast, salt, and water. Each loaf is carefully crafted by our skilled bakers to ensure that you get the best quality product possible.
Not only is our Barbari Bread delicious, but it's also healthy. It's low in fat and contains no cholesterol, making it a great choice for those looking to maintain a healthy lifestyle. Plus, it's vegan-friendly, so everyone can enjoy it!
At 16oz, our Barbari Bread is the perfect size for sharing with family and friends. Whether you're hosting a dinner party or just want to enjoy a tasty snack, our Barbari Bread is sure to impress.
So why wait? Order your Barbari Bread 16oz today and experience the delicious taste and quality that only our bread can provide!