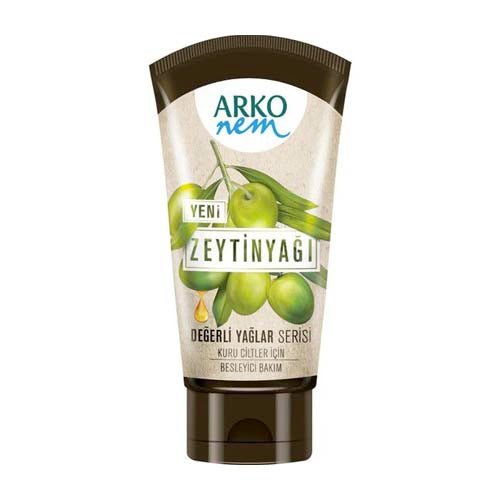 Arko Nem Olive Oil 60ml
Original price
$1.99
-
Original price
$1.99
Arko Nem Olive Oil 60ml
Looking for a nourishing and moisturizing shaving experience? Look no further than Arko Nem Olive Oil 60ml!
Arko Nem Olive Oil 60ml is a shaving cream enriched with natural olive oil, which is known for its hydrating and nourishing properties. Its rich and creamy lather provides a smooth and comfortable shave while leaving your skin feeling soft, moisturized and refreshed.
Arko Nem Olive Oil 60ml is also easy to use and convenient, making it the perfect choice for your daily shaving routine. Its compact size ensures that you can take it with you wherever you go, and its long-lasting formula means that you won't have to worry about running out anytime soon.
With its natural and refreshing scent, Arko Nem Olive Oil 60ml is the perfect choice for men who want to nourish and moisturize their skin while enjoying a smooth and comfortable shaving experience. So why settle for a mediocre shave when you can indulge in the hydrating and nourishing properties of Arko Nem Olive Oil 60ml?
Order yours today and experience the ultimate in nourishing and moisturizing shaving!