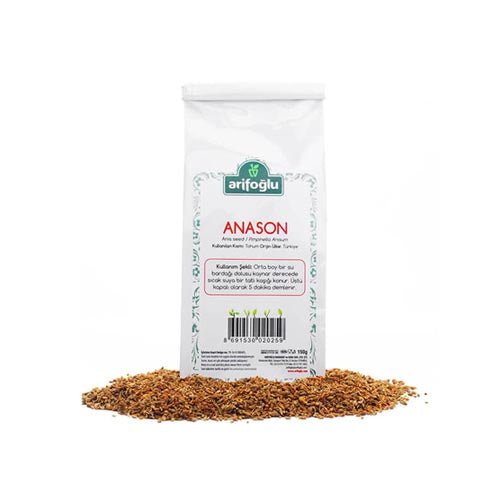 Arifoglu Anise Tea 150GR
Original price
$4.99
-
Original price
$4.99
Arifoglu Anise/Anason 150GR
Looking for a delicious and soothing tea to help you unwind after a long day? Look no further than Arifoglu Anise Tea 150GR!
Made with premium quality anise seeds, this tea has a sweet and aromatic flavor that is sure to delight your senses. Its calming properties make it the perfect choice for a relaxing evening drink, and its natural ingredients ensure that you can enjoy it with peace of mind.
Whether you're looking to soothe a sore throat or simply enjoy a delicious cup of tea, Arifoglu Anise Tea 150GR is the perfect choice. Its high-quality ingredients and natural flavor make it a healthier alternative to traditional teas.
Plus, with 150 grams of product, you'll have plenty to enjoy and share with friends and family. So why not invite your loved ones over for a cozy evening and treat them to a delicious cup of Arifoglu Anise Tea?
So why settle for an ordinary cup of tea when you can indulge in the delicious and calming flavor of Arifoglu Anise Tea 150GR? Order yours today and enjoy the ultimate tea-drinking experience!