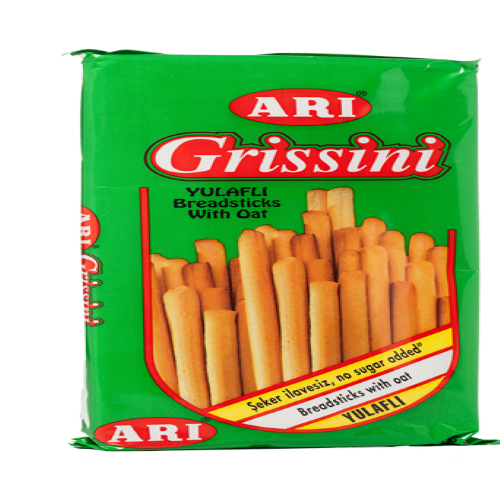 Ari Grissini w/Oat 100gr
Original price
$2.49
-
Original price
$2.49
Ari Grissini w/Oat 100gr
Looking for a healthy and delicious snack to satisfy your cravings? Look no further than Ari Grissini with Oat. These crunchy breadsticks are made with whole wheat flour and oat bran, which are rich in fiber and nutrients that promote healthy digestion and overall wellness.
Each 100g package of Ari Grissini with Oat contains approximately 12-15 crispy breadsticks, perfect for snacking on the go or adding to your lunchbox. They're also a great accompaniment to your favorite dip or spread, such as hummus or tzatziki.
Ari Grissini with Oat are free from artificial flavors and preservatives, making them a healthy choice for people who are conscious about their diet. Try them today and discover the perfect balance of taste and nutrition!